Welcome to Kennel of Dreams...Where quality dogs are bred with loving care.
I have only AKC miniature Dachshunds. All are sold without papers. **********************
If interested in one of my dogs please call or text 989-289-9737 as I don't check my e-mail as often as I used to.
**********************
These adults are available.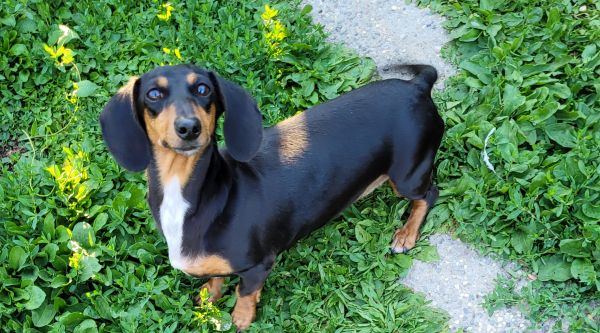 Tootsie is a smooth black and tan female born May 27, 2018.  (that is a shadow on her back, not a tan patch, she is solid black on her back)
She is a super snuggler!  She is a long girl around 12 lbs.
Tootsie is available for $500.
************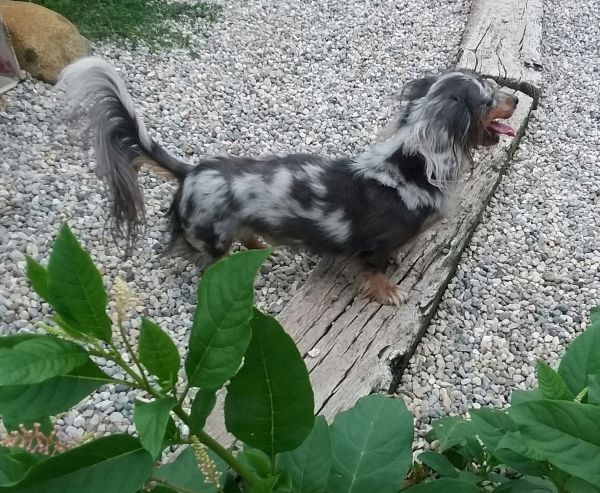 Boomer is a long haired blue and tan dapple male born August 31, 2017.  He is a gentle dog but he is fast, fast, fast!!!  He LOVES being held and snuggled.  He has a few thin spots in his coat on his back.  He is around 11 lbs. 
Boomer is available for $500.
********************
As we are now retired from breeding these wonderful animals we have the above adults available.  All have been raised without young children or cats so they would do best in homes without them.  In the past our adults that have gone to homes have been fairly easy to housebreak.  Some have required basically no effort, most a little effort but have caught on quickly...much less work than a puppy!  Most could use a dental and to be fixed if you choose.  All have no known health problems and have good temperaments.  If there were any issues we would not be allowing them to go to homes.  All are up to date on shots and wormings.
Keep your dog healthy with
Life's Abundance
holistic dog food, supplements, chews and treats.